This amazing hose expands up to 3 times its original length, With guaranteed leak-free fittings, to give you a water tight connection
Includes everything you need to begin your watering tasks as soon as you get home: 15m superhoze, hose and tap connectors, a nozzle, plus the screws, rawl plugs and drill hole guide to attach it to the wall
Superhoze is made up from a highly elastic inner core and a soft, yet robust outer, meaning that there are no hard materials to fold or bend which can create kinks or tangles in some traditional garden hoses. As Superhoze is filled with water and expands, the two independent layers glide smoothly over each other, ensuring a continuous water-flow.
Features:
Hose Length: 15M

Hose Features: Anti Kink, Compact, Flexible, Lightweight

Hose Structure: Expandable

The amazing expanding hose.
Key Benefits Include:
Expands up to x3 its original length and quickly shrinks back to its original size after use

Never kinks or tangles, ensuring continuous water flow

Manoeuvring and watering around the garden is easy due to its lightweight construction

Guaranteed leak-free fittings ensure a water tight connection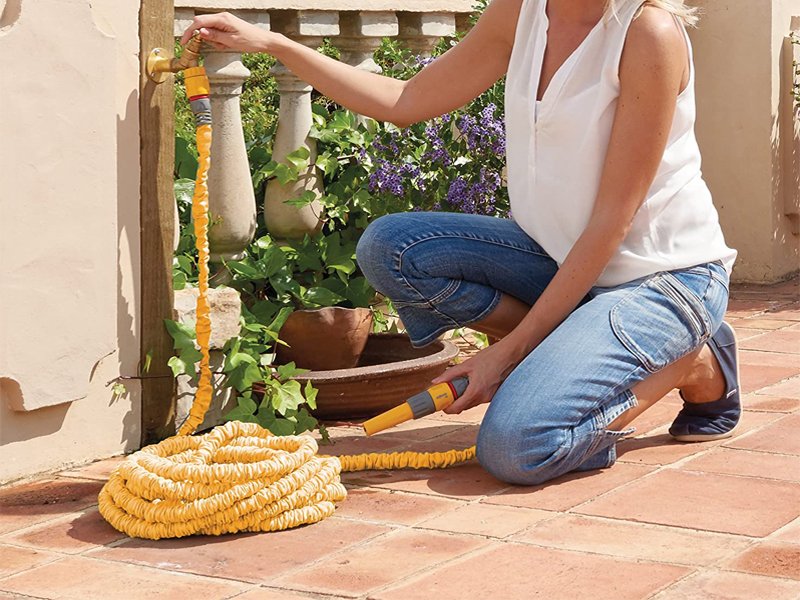 Related products