The Flower and Vegetable Waterer gives you perfect results every time. Simply fill the planter with compost, fill the base with water and plant your flowers or vegetables.
Key Benefits Include:
Healthier plants and better results thanks to the unique capillary water spikes
Easy to set up and re-usable year after year
Prevents drought and minimise water wastage
Decorative 30 litre planter with 15 litre water reservoir that will keep plants watered for up to 14 days. Perfect for when you're on holiday.
Prevent plants from drought and minimises water wastage – Water is delivered directly to the plants roots through unique capillary watering spikes
Easy to set-up and re-useable year after year.
Convenient indicator to monitor water level – the base can be filled using a watering can or hose pipe connector. The Waterer also includes cane holders to provide a solid base for plant support.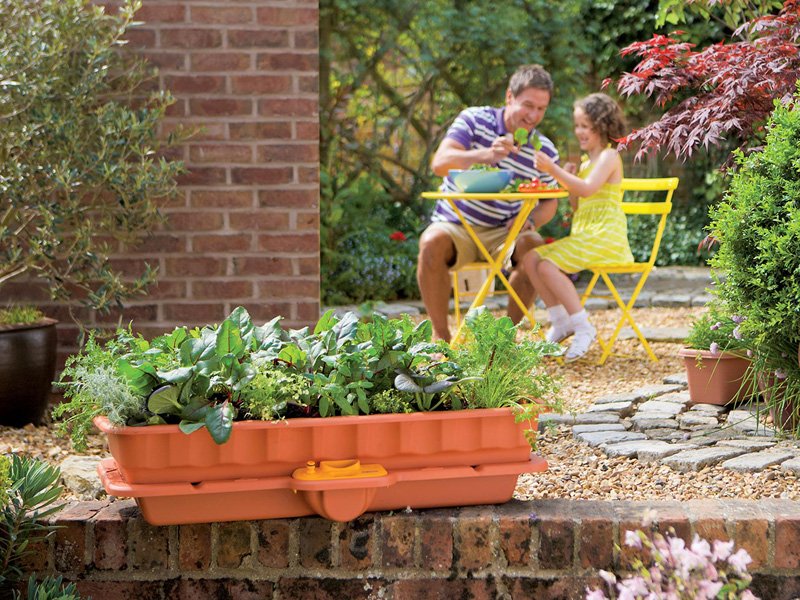 Related products