Achieve Your Goals From Within
Achieve Your Goals From Within
Buddha the symbol of inner peace and prosperity. He who left all worldly desires only to achieve and understand the true meaning of inner happiness and satisfaction from within. He became Buddha, The Awakened One, and has been signified by Buddha statues for centuries.
Why Buddha Statues?
Buddha statues are more than a physical depiction of Buddha, they all have meaning.  The Buddha statues or Buddha images are not only the physical representations or depiction of how Buddha was physically but are the symbol of Buddha's teachings, fortune, inner peace and motivational factor for every human being. Each pose, posture, expression and hand gesture is significant to the life of Buddha.
A Buddha statue triggers and reminds one of his or her vows to preserver his or her spiritual as well as a meditation practice. At the same time, Buddha statues purify the mind, builds up the serenity within oneself and motivates to overcome the negative emotions of fear, greed, jealousy and hatred, hence uplifting the mind and focusing the attention on the reality of the materialistic world.
 It is believed in the Buddhist world that chanting or praying in front of the Buddha statue gives one some sort of inner satisfaction which in turn gives peace to the mind, heart and soul. As Buddha is not just a name but a title, Buddha statues represent how one can attain a full understanding of life in the deepest way possible. It is widely believed that having a Buddha statue in and around the house helps a person to bring out the best possible outcomes in terms of the spiritual journey as well as the positive aura among the ones that are around the statue.
At Dubai Garden Centre we provide a wide range of buddha statues, fountains, ornaments, having different postures, expressions, and gestures. Our wide buddha collection has a lot more to offer than just statues. They come in various shapes, sizes and colors.
We are here to help remove all the negativity and stress and to help you channel your true peace and happiness. Keeping this in mind, today we'll share with you one buddha piece from each of our varieties, to explore more you can always directly visit our website.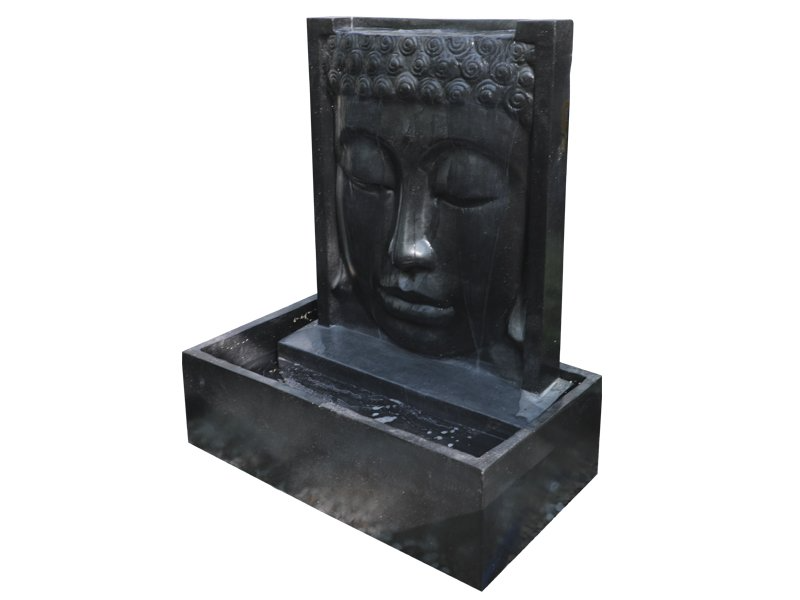 This large human size buddha fountain is an undeniable beauty in itself. It's made of resin. It is a closed eye buddha fountain and its true beauty unveils as the water flows down the beautiful fountain.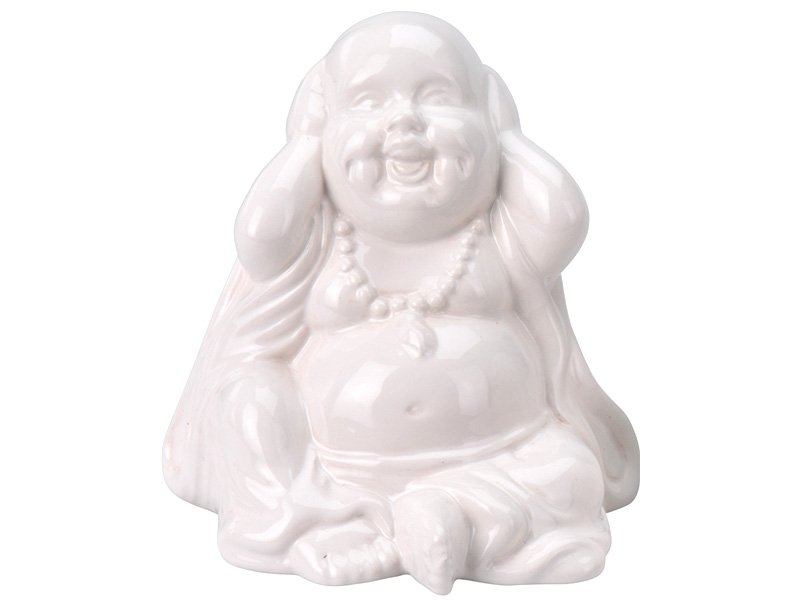 Color: Black
This custom porcelain buddha brings beauty along with happiness and prosperity.
The Happy Buddha is seen throughout Asian culture and the world as a symbol of happiness and contentment who brings good luck, wealth and prosperity!
● PEACE SIGN Laughing Buddha Statue
● Ceramic products, smooth surface, beauty
● Suitable for multiple different scenarios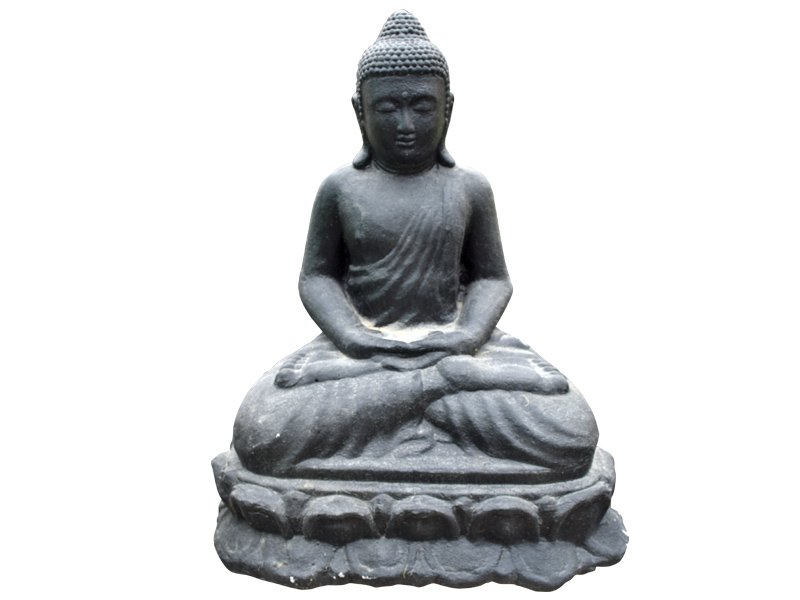 Color: Black
In this pose, Buddha has both hands face up in the lap with legs crossed in a Double Lotus pose or a Single Lotus pose. Buddha's eyes are also normally half-closed or fully closed as the statue represents focused concentration. The profile of the statue is also shaped similar to a triangle to represent stability. This Buddha statue is great for people looking to create peace and calm in their lives. It's also the perfect addition to a space in your home where you like to relax and unwind.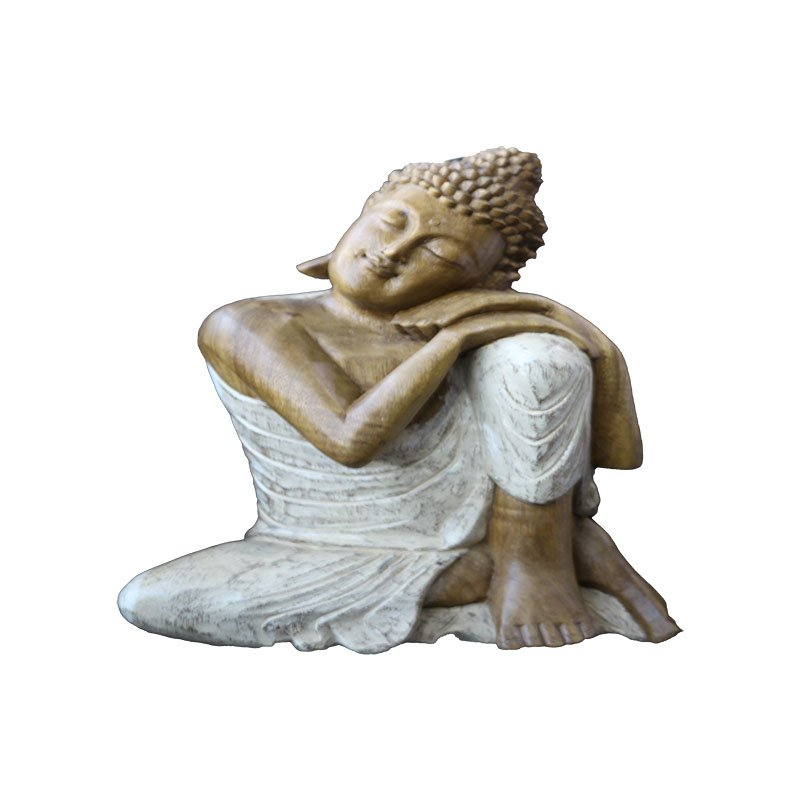 Color: White
Buddha - Leaning on one knee sleeping – "Peace".
The Dreaming Buddha statue is one of the most adored statues. It depicts the Buddha in one of several deep dreams – dreams about peace in the world and living a fulfilled life.
This Buddha represents the restfulness and tranquility gained through meditation. You will find this type of Buddha in meditation areas and tranquil gardens.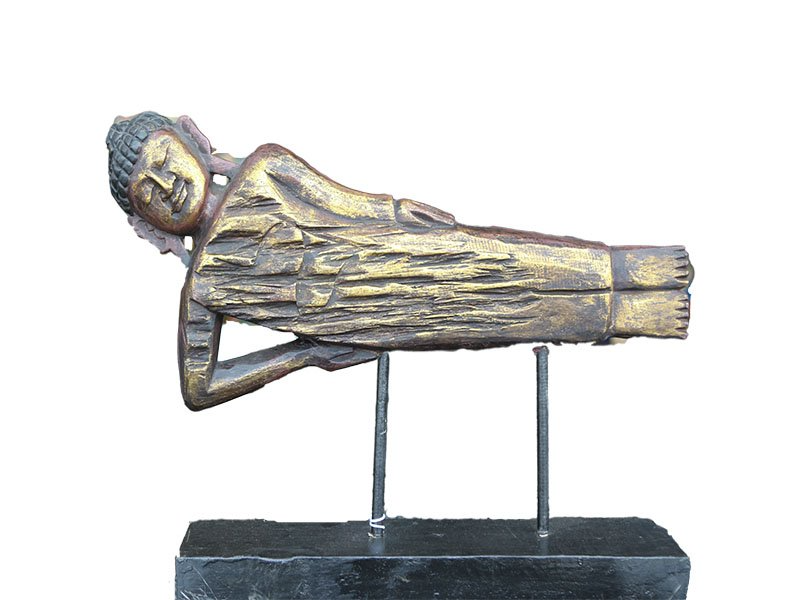 Color: Brown
This statue depicts the Historical Buddha in the last moments of life on Earth, before entering Nirvana. The story goes that an alms giver had accidentally given the Buddha some pork that had gone bad, which is thought to have eventually led to the death of the Buddha. ​
All of these buddha collections and many more are available on our site, In various colours and sizes. Feel free to send in any enquiries or contact us for more details.